Allah Akbar, one less blood thirsty Muslim terrorist we have to worry about returning to the UK and being involved in any future attack. A British jihadist  is said to have killed himself in a suicide attack in Syria and Iraq on Friday.The man, named in reports as Kabir Ahmed, from Derby, is believed to have killed himself in the town of Beiji, north of the Iraqi capital Baghdad on Friday.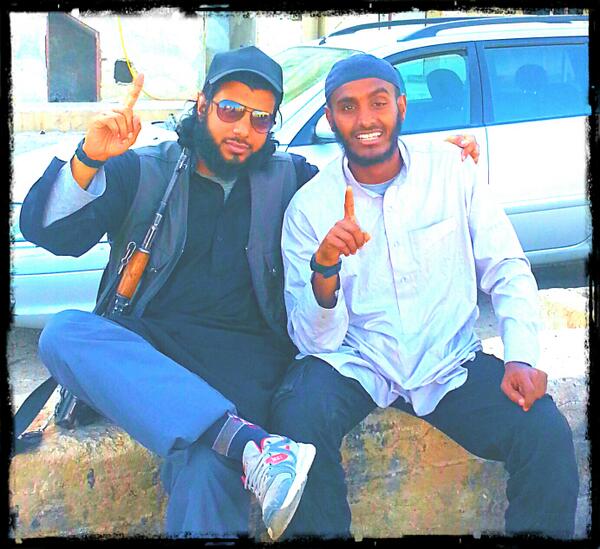 British foreign fighter, Abu Sumayyah, (real name: Kabir Ahmed) from Derby carried out a suicide bombing in Baiji, Iraq, He will now be indulging in his 72 virgin reward from Allah. Good Riddance to the vermin
It comes as no surprise that his family is said not to have known he was fighting for the Islamic State. Muslims are always in denial and acting like they know nothing. Did Mrs Ahmad think her husband had just nipped to the shop or something all the time he was missing?? Did nobody care to tell Mrs Ahmad that her husband was on BBC's Panorama earlier this year where he was featured in Syria boasting about becoming an ISIS suicide bomber??  His family must think we are all as thick as they are acting!!
In 2012 Ahmed was one of the first men to be convicted of spreading gay hate materials, after calling for gay people to be executed.Along with two accomplices, the suicide bomber distributed a leaflet entitled "The Death Penalty", which stated that capital punishment was the only way to eradicate homosexuality from society. Following a trial at Derby Crown Court, Ahmed and two co-defendants Ihjaz Ali and Razwan Javed were convicted of distributing threatening written material intending to stir up hatred on the grounds of sexual orientation.